ABA-IDEAl @ Yacht Club at Portofino
90 Alton Road, Miami Beach, Florida, United States, 33139



Community Amenities: Maintenance On-site Sundeck Housekeeping Service Concierge Pool Unit Finishes: Large Master Bedroom Large Closets Gourmet Kitchen Cable TV Washer and Dryer Oversized Bath Tub in Master DVD/VCR
Granite kitchen countertops Dishwasher in unit Walk-in closets Heat and air conditioning Intrusion alarm system Marble bathrooms Fully-equipped kitchens Spacious floor plans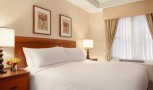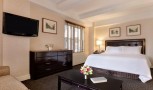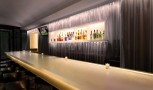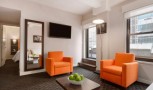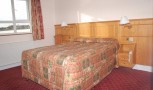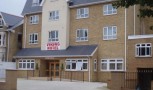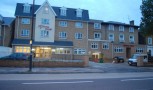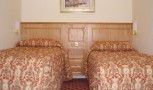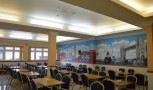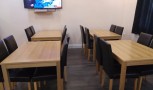 Swimming Pool
Shuttle to train station
Barbecue area
Washer & dryer room in building
Billiards table
Smoke-free apartments
24 Hour Doorman/Concierge
Fitness Center
Pet allowed
Cable TV
Air conditioning
Facilities for disabled guests
Balcony/Terrace
Alarm clock
Walk-in closet
Iron & Ironing Board
Safe
Cleaning Products
Telephone
Mini Kitchenette
Microwave
Coffee Maker
Tv in bedroom
Towels
Bathtub
Shower
Linens
Queen bed
King bed
Desk
Cribs/infant beds
Highchair
Full Kitchen
Free WiFi
Sleeper Sofa
Tea Kettle
7.0 Very Good
19 Reviews
Kyle Freedman
July 3,2017
Fast and secure way of booking apartments
Your device has to be connected to a reliable Internet connection
c d
July 3,2017
Access to thousands of exclusive travel deals
Staff is not so good
Kyle Freedman
July 3,2017
Great interface
Location is too far from main market
John Doy
July 3,2017
Ability to book bus tickets in over 12,000 different bus routes
Security issue
c d
July 3,2017
Easily build and plan trips
Communication problem with staff
c d
July 3,2017
Includes proximity navigation to your destination
Services are slower
c d
July 3,2017
Fully integrated with Foursquare for greater information
Not as if now
c d
July 3,2017
Just loved it
I don't think so of any
c d
July 3,2017
Records a history of your travel itineraries
Communication problem with staff
c d
July 3,2017
Adding services to your facilities is easy
Location problem
c d
July 3,2017
above average services
cant find
c d
July 3,2017
The rooms are neat and comfortable
Slow services
John Doy
July 3,2017
All are seemed friendly, professional, cleanliness okay .
Lack hospitality
John Doy
July 3,2017
Very Expensive
Not worth it for money
John Doy
July 3,2017
services and facilities are good
Costly as compare to other companies
John Doy
July 3,2017
worth staying here
I cant think of
Frank Laufer
July 3,2017
Rating this as above average
staff is not customer friendly
Kyle Freedman
July 3,2017
Staff is very friendly
little bit costly
c d
July 3,2017
Great place to stay
not yet
Refundable - 7 days
When the guest cancels fewer than 7 days in advance, they'll be charged the total cost.
If the guest cancels at least 7 days before the arrival date, they will not be charged.
Recently Viewed
Take another look on these apartments